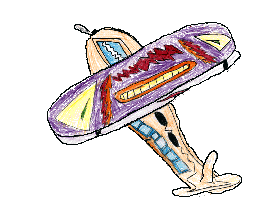 Welcome to the design portion of the
program. Here you will find the results
of our own engineers' search for airplane
designs.
Use the links to get some ideas for your
own plane. Some links provide airplane
designs, while other links lead to additional
design sites.
You may print the design patterns, or use
them as inspiration to come up with your
own.
You could also search for books or other
web sites using our additional links.
Good luck!
Email us if you find some that we didn't have.